Disco Station for Tourists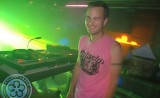 Karlovy Lazne disco club is situated right beside the Charles Bridge in the Historical center of Prague, in a bathhouse from 14-15th century. It is not really baths anymore, the whole house is hosting a dance club, which has no competitor in size in the whole Czech Republic (and Slovakia:)
The place is huge. There is enough room for everyone in the five levels of the building, in its four different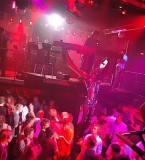 clubs. You can dance and explore the place to the morning – they are definitely generous in space and opening hours there. They are also generous to teenagers so you often see groups of fifteen-years golden youth from all around the world, dancing and drunk there. But that's Prague…
As I have said. There is enough room for all the people to share moving to the beat, you see whites, Asians, blacks from Brazil, Americans in flip-flops, muscular Russians and so on and on, when we go there, we feel like the only Czech customers there. So if you are looking for an international disco, 'Karlovky' is your choice.
It is a place where people go to dance and enjoy, simply: to party.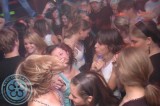 The DJs are often interchangeable, but the standard is quite fine. People don't go there to listen a concert, they go to PARTY!
To compare the club to something similar in the CR is not really possible, but such clubs can be found in Berlin or Amsterdam. This is related also to the variety of things which can be bought there, and are legal in Amsterdam. Of course you shouldn't…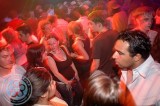 Zero level is a place where black music is played. I mean r'n'b, soul or hip-hop (but strictly commercial as the whole club). It is called MC Music Café. There is the Internet for free on six computers.
First floor, connected with Second floor is a place of power dance. It will satisfy all lovers of disco music with news from the scene. That level is called Discotheque and is designed in futuristic design – the bar looks like American Stealth B2 tactic bomber. There you should feel tactical alcoholic bombardment straight in your face. The DJ's table is sculptured… well… in cool fashion (second picture right)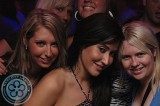 Third floor is dedicated to lovers of that old school hits of 70's, 80's or 90's. Sometimes it could be fun, but if you don't like this kind of music – and there are only hits from pop scene – don't expect experimental recordings of Miles Davis from Agharta Festival – for some, that place can represent the worst nightmare. Eh.
Fourth floor is the club level of the club. It is a zone offering techno, house, trance, acid… Many world famous Djs or artists made there their show. Even that funny person from music history who is known as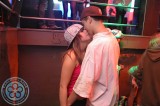 Dr. Alban had there a great time. Last – the highest – level is however most of the time like common chillout where you can rest and don't have to shout at your friends so they could hear you.
There are guards searching your luggage and clothes at the entrance and the fee is usually 50-120CZK (you will pay more for 1 drink there). Long queues of people are often seen there.
How to get there : Through the tram from Narodni Trida subway B Station or C subway station Staromestska. Leave at Karlovy Lazne station.
Or just get to Charles Bridge and go to the passage with crystal, it's there.

Address : Smetanovo nabrezi 198 Prague 1
Phone : +420 222 220 502
Web : http://www.karlovylazne.cz
Opening time : Daily : 21 – 05
Photos from: karlovylazne.cz