Want get wasted?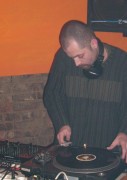 Naftar is neither a pub, nor a club, nor a restaurant. It's simply Naftar, and the design of the whole interior is in the comics and pop-art style. It its present form it exists from 2004, and ever since, many of wild and fancy-free parties took place there.
Not just young people visit the place. Usually it it buzzing with crowd, at the bar, at the club downstairs, and in it's many rooms. Every room is decorated with paintings that makes one feel like in comics. Wednesdays, Fridays and Saturdays are days dedicated to music concerts. This is a club, where you can enjoy Reggae, caribbean, African music, which I think is quite unique in Prague, but that's not all – you can enjoy reggae and get wasted!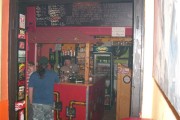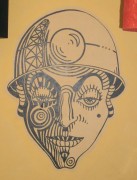 Most of the time, people go there to play on its many Foosball tables, smoke weed, drink five kinds of good beer, stay till the morning, maybe try some of the nurses that have a college close by, well, have a party. If you are the kind of one-more-please person, you should like Naftar. The other thing is, as it is not directly in the centre, so the prices are intended for people, not tourists. This is also different in the whole attitude – the place grows to be different, but mostly to be itself.
How to get there: Go to metro Zelivskeho, get out, when you are by your back to the park and front down the hill, turn left, go for a minute, turn right, go for another minute, and you are there, it is on the crossroad.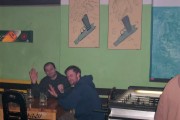 Address: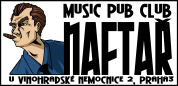 U Vinohradské nemocnice 2
Prague 3
Phone: 731 411 357
Web: www.naftar.cz