This section is addressed mainly to families with children, but we like to think that the tips here can be used by anyone. We chose places where you can have a blast at any age, especially when you feel young inside and you enjoy exploring new, fabulous places such is Prague.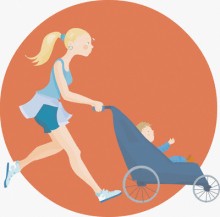 Some of the suggested parks and entertainment sites are a bit further from the centre but taking in mind the fact that the public transport in Prague is very effective and remains fairly cheap, you will get there in no time and the the fun you get there is really worth the trip.
Let's start with the Prague ZOO. It is said to be one of the best in Europe and could easily keep your kids busy for one entire day. The ZOO does its best to be a pleasant and interesting place for everybody and if you take a few minutes and organize your trip it can really be an unforgettable experience.
The place that your kinds will definitely love is the Children Area and the Children ZOO, a petting zoo, where kids are allowed to play with different domesticated animals; rabbits, sheep, pigs, ponies, hens, ducks, geese.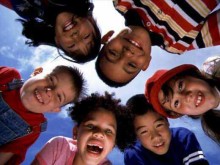 If you like the nature, there is a huge and interesting area – Botanical Garden in Prague (Botanicka Zahrada) with its spectacular Greenhouse Fata Morgana and playgrounds especially prepared for children and for those who can still appreciate some good old walking around in the blooming nature. It is very close to the Prague zoo.
You can let yourself be charmed by the Prague Seaworld! A good idea for spending a lovely afternoon in a different dimension. Prague Seaworld has 1.000 square meters and 75 tonnes of specially adjusted ocean water in which live a huge number of coloured sea and ocean fish and corals.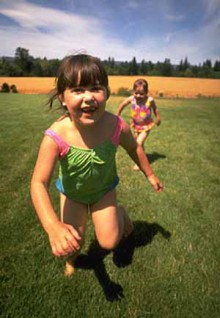 The Prague Toy Museum is said to be the second largest museum of this kind in the world. In the seven exhibition rooms, that takes up not less than two floors are collected toys from all over the world, starting from Greek ancient times and ending with most modern Barbie exemplars.
You will get the chance to see the unique collection of Ivan Steiger, the film maker and cartoonist, which concentrates mainly legendary toys made out of wood and tin.
Beckiland, or the realm of playing, raging and screaming – simply of the entertainment! In every weather in the jungle full of adventure, where no rain ever goes on. Kids can have their time on mega-skipping-rope, trampoline and gelatin hill, in adrenaline park, fun shooting arena, jungle express, adventure cave and the little ones at the corner for toddlers. A surprise waits for little drivers, who have the possibility to show their skills on go-karts.
If you have kids, and want to enjoy Prague, there is a section for you, called Family Friendly. There, you can find enterprises with baby-corners, children menues, nappies changing tables at the WCs, non-smoking environment, places which are a carriage-accessible, with baby chairs.
Matejska Pout, the 'Matthews Fair' is the biggest and most popular fair in Prague, maybe even in the Czech Republic. Besides, it is the first spring fair in Europe. It is a fun park not only for children but for adults too. There are about 130 amazing rides, just to mention some – roller coasters, houses of horror, Ferris wheels, bumping cars, carousels, shooting galleries, all possible kinds of swings, and tons of other things for which I don't even know their names. But what I know for sure is that everyone can find there what he or she likes.
At the end, if you want to take a break, find a trustworthy Baby Sitting agency, who will baby sit usually at your hotel, so if you want to spend a romantic evening with dinner and music somewhere on a boat tour on the Vltava, you don't have to worry about anything. Hotels can provide baby sitting service on their own or they can contact some special baby sitting agency.