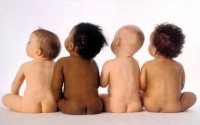 Baby sitting service can usually be arranged at your hotel, so if you want to spend a romantic evening with dinner and music somewhere on a boat tour on the Vltava, you don't have to worry about anything.
Hotels can provide baby sitting service on their own or they can contact some special baby sitting agency.
Just in case your hotel does not provide baby sitting service, below is a list of agencies that you can contact in case of need.
Tetty – Baby Sitting
Address:
Na Pískách 88
Prague 6
160 00
Phone: +420 233 341 588
Mobile ph: +420 603 819 403
E-mail: info@tetty.cz
Web: www.tetty.cz
Getting there:
Take metro green line to Hradčanská, then take the bus No. 131 to stop Dyrinka.
Baby Domestica
Address:
Lidická 7, 150 00 Prague 5 – Smíchov.
Orders can be placed non-stop by phone: +420 257 322 363, +420 257 3161 50,
Fax:+420 257 316 151 or
E-mail: info@domestica.cz
Web: www.domestica.cz
Working hours:
Daily from 9,00 to 17,00
Agency Baby
Postal address and firm domicile
Dolany 70, 278 01 Kralupy nad Vltavou
Czech Republic
Mobile phone: +420 608 149 687
E-mail: praha@hlidani.cz
Web: www.hlidani.cz
Working hours:
Mo-Fri from 8,00 to 18,00
Sat-Sun from 10,00 to 15,00
ABC Agency
Babysitting, help with housework, service for seniors and others…
Address:
Janovského 920/34
170 00 Prague 7 – Holešovice
Mobile: +420 603 812 839
Fax: +420 220 804 166
E-mail: danhelkova@seznam.cz
Web: hlidani.matrok.cz