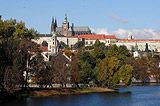 Is Prague the
next destination
on your travel list? Then you are exactly at the right place to find out all the necessary information for a perfect stay in this fabulous city!
Have you been in Prague before and loved it so much that you decided to return? Great! There's a lot more to be explored and we are right here to lead the way simply and efficiently. Restart your adventure and explore everything that Prague has to offer at the max! Relax at a coffee with our Prague.net's Blog and tell us more about your own experiences in Prague.


Prague.net is a huge source of information about Prague and a faithlul guide for Prague's foreign visitors and everyone, who is interested in this fascinating city and wants to discover its greatest mysteries and splendors. Let the fun begin!
Prague Most Wanted:
Top sightseeing places with descriptions, administrative details (opening hours, entrance fees, directions) and a structured photo-gallery are just at a mouse click away. Arm yourself with a cup of something hot and begin your exciting itinerary from the cosiness of your home.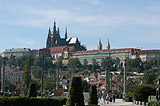 Prague Castle
A history of more than 1100 years speaks for itself. The story of the Prague Castle identifies itself with the story of Prague and Christianity (860s, Chyril and Methodius) in the Czech Republic. In 870s AD the Prince Borivoj, one of the first Czech rulers from the Royal Dynasty of Premyslids ordered the building…
Read more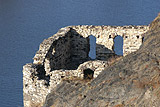 Vysehrad
Vysehrad or the "Castle on the heights" is a beautiful place to visit any time of day or season. To get into the essence of the place you need to take a walk through the huge, beautiful park that covers the area. From the underground station "Vysehrad" follow the signs saying "K Rotunde" and… Read more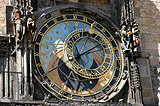 The Astronomical Clock
According to the latest researches, the astronomical clock was constructed in 1410 by the clockmaker Mikulas of Kadan in collaboration with Jan Ondrejuv called Sindel, professor of mathematics and astronomy of Prague Charles University… Read more



Should you have any questions, don't hesitate to contact us at elena@prague.net