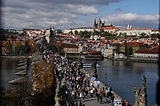 Prague is a very popular European tourist destination. Whether you come to Prague to see famous monuments, visit its various museums and galleries, enjoy the night life or everything together, we guarantee you won't get bored! There is a lot of things to do in Prague.
Sightseeing
Do you want to know how many courtyards are there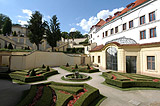 at the Prague Castle complex and what you will find there? Have you ever tried to guess when the famous Charles Bridge was built? Are you curious what the Dancing House looks like? What is the highest tower in Prague? Or you have already visited the popular tourist destinations and you want to get more ideas for your next stay? Then visit the sightseeing section and learn more about various Prague areas, famous monuments, beautiful squares, green parks, old churches or wonders of modern architecture. Each page contains basic information how to get there, the opening times or how much the entrance fee is. Don't forget to visit our photo-gallery with loads of coloured photographs.
Itineraries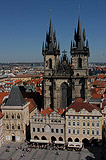 Are you going to visit Prague for the first time and you want to see as much as possible in your short stay? In the Itineraries section you will find tips for a three-day trip to Prague. If you are planning to stay in Prague a little bit longer, you may want to visit one of the famous places not far from Prague. Whether it's Karlovy Vary in west Bohemia, famous castles Karlstejn or Konopiste or the sad remains of the concentration camp in Terezin.
Museums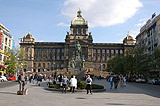 The Museums section will tell you where to go to see the vast collections Prague is so proud of. You may try to read in the book that measures only 0.9×0.9 mm in the Museum of Miniatures, learn about the life on Earth thousands years ago in the National Museum or get to know more about the life of one of the most famous Czech author in the world in Franz Kafka museum. It's just up to you!
Galleries & Exhibitions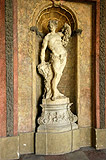 Prague is a cultural city with lots of galleries holding many permanent or short-term exhibitions. The Galleries & Exhibitions section offers a list of galleries presenting works of art of different styles and various age. You'll learn the basic and contact information about each gallery. The section is still being updated to meet even the most demanding taste of yours.
Music Clubs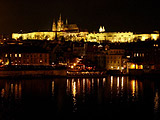 Prague is not only about monuments and museum. It's a vivid cosmopolitan city with a rich night life. Get yourself inspired in the Music Clubs section and visit any of the many music clubs in the Czech capital. Fans of any music style will definitely find their favourite place where to spend a great night.