Rock Club/Pub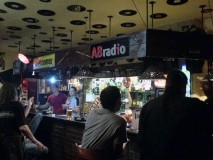 Most clubs in Prague offer various kinds of music, so you have to read some programme, and most of them are too big. This is not for true for Vagon club. Well… club… it is not a club as you are used to from the rest of Prague. I would compare it with clubs I have seen in Spain – most of them used to be restaurants or something, so they are small but nice – this it exactly how Vagon looks like. And music – there is always at least one electric guitar on the stage.
The place is based on a solid bar, offering great selection of alcohols of all kinds, I would especially compliment Staropramen beer, which they know how to tap.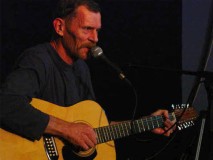 This is why I often go there after a stay in Rock café, as Vagon entry is free after eleven, and I use it as a 'rock chillout'. Most of visitors after 11 use it as a rockoteque, and just dance.
Some go there on regular basis – those people sometimes look like they have just left Woodstock in 60's, but that doesn't mind. It is because lots of revival band play there, like Janis Joplin revival etc. So this is also advice for you, who see the top of evolution of men in 1960's, you can meet people of the same cast.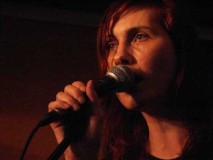 Also large part of the local playlist is made by blues groups, many Ska bands, sometimes advanced Punkrock groups (the production doesn't let in that funny punk kids with cheap guitars and three chords, expect only punk stars, if something like that even exists). You can also find ethnic bands with tribal and native instruments.
Primarily it is blues pub, so there is a piano for use and every Monday there are free jam sessions. The jams are often delicious, because the visitors are sometimes skilled jazzmen so you can just rub your eyes in trance from music.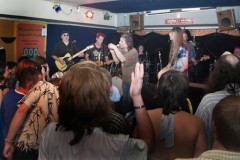 And why it is called Vagón (a wagon)? The place looks like a wagon – it is narrow and long and instead of windows are hand made black paintings of legends of blues and rock and the whole modern music – Hendrix, Henderson, Zappa, Clapton .. lots of them.
Vagon club is situated in a passage at Prague's Old Town. The prizes are low, entrance fees are around 100 CZK (but jam sessions are for free).
How to get there: Leave subway at Narodni Trida B subway station and follow tram rails in Narodni Divadlo direction – after your first turn to left you'll get there after 50m.

Address: Vagon Music Club, Narodni 25, Metro Palace, Prague 1 Phone: +420 221 095 599
Opening time: Daily 18:00-5:00 (6pm-5am)
Photos form: vagon.cz