DJ lounge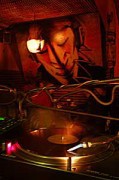 Wakata is a small and cosy DJ lounge style place. There is more of a pub than a club there, however the place has its triumph cards in its sleeve. It can surprise you. A sudden visitor can find only a bar, with a DJ playing some d'n'b or downtempo, sit there, and not knowing how unique atmosphere the place can form.
Sometimes, all the seats are taken, and in front of the most artistic DJ's table I have seen in my life, there are people dancing to the beat, chatting, laughing. Local resident DJs usually play at larger stages too, but they have chosen the place, because, simply, it's nice.
Which kind of people go there? The club can host I would say anyone.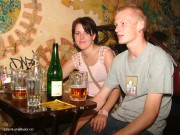 Some gets attracted by its comics interior, some by the music selection, rasta people like its non-strict rules, and some just come to sit and talk.
They define themselves as:
Somewhere there is a louder soundsystem, somewhere else there are light effects, but in Wakata …
..... you'll be closer to the music
And they also add: We have a DJ everyday, playing various styles like d'n'b,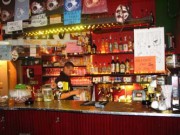 jungle, downtempo, breakbeat, hip hop, reggae, latino or ska. No techno or house. The capacity is about 50-70 persons.
It is divided into three rooms: a bar room which is quite small with one table only, dance room with DJ decks and many tables, game room with foosballs and flippers and last room with table coupes.
Don't forget to taste their 'hermelinova houska' food speciality at the bar: a cammembert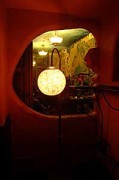 cheese with vegetables and spice in a bun which tastes tiptop.
Important thing is in the area it doesn't have much competition, so if you are at Prague Bubenec in search of a club, this place is what you are looking for. But it is not a dance club, though; I would call it 'a home club'
Address: Malirska 14, Praha 7 – Bubenec, Prague
Phone: +420/233 370 518
Web: www.wakata.cz
How to get there:
Nearest metro stations: Vltavska and Hradcanska
Tram 1,8,25,26, night trams 51,56 – tram stop Letenske namesti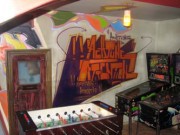 Opening time:
Mo – Th – 17 – 03
Fr – Sa – 17 – 05
Su – 18 – 03
DJs: gigs start at 21:00, Fridays and Saturdays at 20:00
No entrance fee