Prague Elephant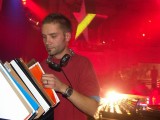 It is called Elephant not just because of its majestic size. Roxy celebrated 15 years anniversary in 2007, and guessing from the never ending crowds, heading its very central position every day, we hope for many great years to come.
This place has an unique atmosphere of clubs that can be found in Berlin or Amsterdam, but definitely not in the rest of the Czech Republic. It is the spirit that tells you 'time to party!' right in the moment, when you start to climb the steps down to the underground hall, that was once build for formal balls, and where people still come to dance.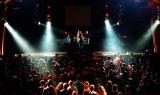 It is a cosmopolitan place of Prague that has achieved proper fame, respect and cult status during the time of its activity. If you are going to Prague just for a few days, be sure to come to Roxy, because for us who live here, Prague won't be complete without the club, that provides us with intelligent music, that avoids mainstream and boredom, with music played for people, not for money.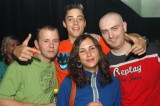 Concerning the music itself, it is really worthy to read the programme, before you go there, because there is something different every day. What protagonists should you expect? Starting from ethno, world music, like Boban i Marko Marković orkestar or The Wailers, through alternative dance music genres performed by Asian Dub Foundation or TransGlobal Underground, to modern club DJs, like DJ Rush or DJ Sasha. DJs and groups from all around the globe, basically.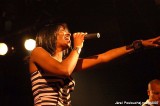 Opens: usually about 20:00. Don't worry if they want to postpone the opening hour – just climb the steps to the second floor and enjoy club/bar NoD upstairs, with free entry.
Roxy and Nod are united clubs in the same building. For information about Nod click here.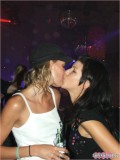 PS: I know it's not professional, but I have to tell you one more thing: it is the only place I have ever seen, where you can meet beautiful girls, dancing dressed in combination trousers + bikini. And I don't mean go-go dancers. I mean right beside you, enjoying the music as everybody else.
Experimental space Roxy / NoD
Dlouha 33, 110 00 Prague 1
phone: 224 826 296
info@roxy.cz
www.roxy.cz
How to get there: Metro B, various tramways like 5, 22, 24, 26, buses like 217… The station is Namesti Republiky (The Republic Sqare) and is located in the very center.

Opens:
Usually after 8
Photos from: roxy.cz