Prague House of House Music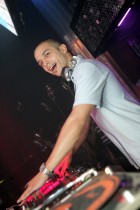 The club was founded some ten years ago, but it gained its good reputation quite quickly. Based in an abandoned fabric hall, it may not be in the city centre, but there can still be plenty of people who are ready to dance like pros.
Prague Mecca has two levels, the upper one is occupied by a café bar and a restaurant specialized in fish meals. BTW there is a very large aquarium there, but I don't think that they cook their own exotic fish. But you never know huh. The upper part is thoughtfully decorated with modern arts – some sculptures, few paintings and so on.
Mecca focuses on parties, with world Djs, especially when they play House music. The club main room is large, black and illuminated by various lights.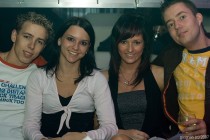 The place is dominated by a massive bar. Equipped with solid music installations it provides good sound for its visitors, who are Czechs mixed with foreigners, who all form a kind of 'good society'. Though there's no dress code, many people who do come, like to make an impression.
Lots of world's VIPs come to Mecca when on their vacation, also House music society is associated with the gilded youth idea, so the prices are far in the upper-standard, too.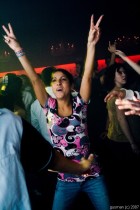 Well- when it is a place which is favoured by people like Wesley Snipes (and he may feel again like the Blade in the dark walls of the club). Entrance fees starts at 200 for a regular party, ends at 1200 CZK for DJ Tiesto.
Club Mecca
U Pruhonu street 3, Prague 7
tel.: (00420) 602 711 225, 283 870 522, 283 871 520
fax: (00420) 283 871 521
www.mecca.cz
mecca@mecca.cz, production@mecca.cz
How to get there: Metro C Holesovice, Tram 5, 12, 15 station U Pruhonu (But I suggest you take a taxi ;)
Opens:


Mo – Th 11:00 – 22:00
Fr 11:00 – 06:00
Sat 12:00 – 06:00
Photos form: mecca.cz