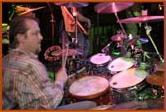 Lucerna Music bar is located in Lucerna passage just a few minutes from the Wenceslas Square. It belongs to the larger venues in Prague, and also to the most significant ones. It hosts popular Czech Bands as well as foreign ones, many of those whose name matters have staged a performance there.
Lets recall some from the foreign groups; Maceo Parker, Candy Dulfer, Jungle Funk, Hiram Bullock, Laco Deczi, John Scofield, Bo Diddley, Robben Ford Band, The Holmes Brothers, Pat Metheny Group, Living Color, Slade etc…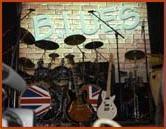 The venue focused on concerts of live bands, and to 80's/90's themed discotheque, when most of the music is accompanied by its music videos.
The interior of Lucerna is simple, but historical, which makes it feel a lot like 'the important' place. The construction works were initiated in 1907 by ing. Vaclav Havel, the grandfather of the ex-president Vaclav Havel.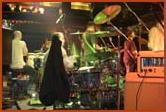 The prices are reasonable, when we think about the very centre location most of surrounding places have much prices of everything.
The club also offers to buy tickets into VIP viewing area upstairs.
Lucerna's drink prices are very reasonable, with Czech beer and a good selection of spirits and cocktails on sale. As well as various bars dotted around, there is a VIP viewing area upstairs.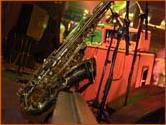 Neither the venue, nor the music is cutting-edge, but if you're after a cheesy party night, this could be your place.
Don't worry about being too old when you wish to go to Lucerna Music Club! You probably can't be too old for it. It is one of the few clubs where young and old co-exist without thinking about it. Especially those 80's parties, and concerts of groups only people over 30 know. Lucerna strangely manages to go well with dramaturgy focused on all age groups, so there are concert of quite modern groups as well.
Lucerna Music Bar, Vodickova 36, Prague 1, Wenceslas Square