Sep 26, 17:12 Filed under culture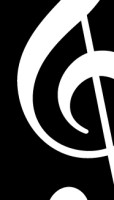 "Music expresses that which can not be said and on which it is impossible to be silent." ~Victor Hugo
Czech National Symphony Orchestra was established in 1993 by a trumpet player Jan Hasenöhrl. The orchestra made its debut appearance on 10th November at the Dvorak Hall in Rudolfinum in Prague, with a conductor Vladimir Valek. The orchestra is made up of about eighty experienced musicians. The main founder of the orchestra is the legendary conductor Zdenek Kosler, who gave them his wide-ranging artistic knowledge. He also recorded CDs with them. The American Paul Freeman took over as a Chief Conductor in 1996 and currently he is the Music Director. Libor Pesek was appointed the conductor this year.
Orchestra's recordings are on sale in the USA and Japan. They have had very successful tours in all over the world, for example in Great Britain, Ireland, France, Spain, Japan and Mexico. Orchestra has its own recording studio, which is located in Prague – Hostivar. Until nowadays they have obtained several Gold CDs for more than 30 000 copies sold and also have had several accolades. For instance Gustav Mahler Prize, the prestigious agreement with IMG Artists London and recording project with Tokyo media company Victor Entertainment. In recent years Czech National Symphony Orchestra has accompanied Andrea Bocelli on the tour of 30 European metropolises.
The 15th concert season starts on 18th October.
The first concert begins at 7:30pm and you can hear Marc-Antoine Charpentier – Te Deum, Preludium, Johann Sebastian Bach – Concerto for violin and oboe in D minor, BWV 1060 and Anton Bruckner – Symphony No. 4 in E flat major, the Romantic Symphony.
The second concert begins on 22nd November at 7:30pm and you can look forward to George Gershwin – Girl Crazy, Overture, Christopher Brubeck – "From The Blues To Beyond" for trumpet, trombone and orchestra (world premiere), Samuel Barber – Adagio for Strings and Leonard Bernstein – West Side Story Symphonic Dances.
The third concert in this year begins on 22nd December at 7:30pm. You will hear Jiri Suchy & Jiri Slitr – A Walk Worthwhile, the concert performance of jazz opera.
All these concerts take place in Smetana's Hall of The Municipal House. For more information about tickets look at the website www.cnso.cz.