The greatest gather of attractions for kids but not just for them in Prague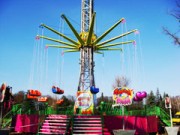 This year Matejska Pout celebrates its 45th jubilee.
Matthews Fair in Prague is the first sign that spring is here and that is why everybody loves it. And the start of Matthews Fair tells everyone, that this romantic time period is awaiting us soon.
So what exactly is the famous Matthews Fair, "Matejska pout" in Czech? It is without doubt the most popular and biggest fair in Prague, maybe even in the Czech Republic. Besides, it is the first spring fair in Europe. It is a fun park not only for children but for adults too.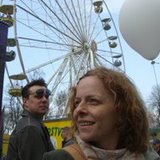 You will find here all the amusing attractions possible. There are about 130 of them, no kidding! Just to mention some – roller coasters, houses of horror, Ferris wheels, bumping cars, carousels, shooting galleries, all possible kinds of swings, and tons of other things for which I don't even know their names. But what I know for sure is that everyone can find there what he or she likes.
Czech attractions will cost in price range 20-40 CZK and will offer for example bumping cars, merry-go-round, chain whirligig, haunting house or target range. Dominant is traditionally Ferris-wheel, large roller coaster or Singing Krizik fountain.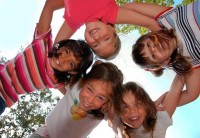 Foreign attactions are more expensive: 60-200 CZK, but they are at high technical level. For example multifunctional whirligig Ikarus, which raises visitors in high of 35 metres and offer them enjoy of a nosedive. Or is there attraction named booster which affords two rotating arms with velocity 110 km/h.
Matejska pout is opened for everyone this four days from 10 AM to 10 PM. Fun on this place can enjoy kids, teenagers as well as adults.
Chosen rides from the Matejska Pout Prague Theme Park here: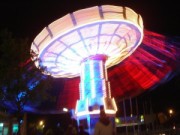 Catapult
Visitors are seated by two, and catapulted into the height of a few tenths metres. Price – 200CZK
Carrousel
A huge chain merry-go-round, fifty metres tall. It came from Holand, its price is about 25 millions czk 100 CZK one ride.
Booster
Adrenalin attraction, where the courageous visitors get into a few tens meters and than they will fall by free fall. Before the seat starts to fall, it turs around a few times on its rubber rope. 100 czk one ride.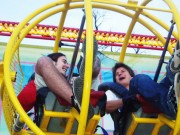 Roller Coaster
There are four roler coasters in total at the ground, from the smalles one for very young kids, who can appreciate fairy-tale motives, to the biggest one, which works during almost a whole year there. 40 czk one ride.
Roll over
One from adrenalin attractions, where a long bench with fastened customers turns by great speed around its axis. 70 czk.
In addition to all the fun that the attractions bring, you can enjoy the accompanying program and buy some delicious sweets there – traditional is gingerbread in shapes of hearts with the names of your beloved ones, Turkish honey and cotton candy. But don't worry. If you want to keep your diet, you can just visit one of many stands with "normal" food which are also available there.
Open is from 10am to 10pm at the weekends. From Tuesdays to Fridays it is open from 2pm to 9pm. Yes, it is closed on Mondays! The last performance will take place on April 13th. The Matthews Fair is on at Prague Exhibition Ground, which is near the tram station Vystaviste (trams 5, 12, 14, 15 and 17), not far from the subway station Nadrazi Holesovice (red line C).
In 2008, Matejska starts 23rd February and lasts until 24th March.