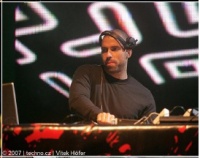 Famous open air electronic music festival Summer of Love draws nearer. What is it like? The twelfth year of the most popular one-day dance festival promises 6 stages, over 80 performers, world stars and famous headliners, as well as new talented personalities.
The main stage offers a wide variety of styles, at least three world headliners, supported by a number of many other quality names.
After a great success of the trance stage, the focus of organizers lies heavily on it; the progressive-trance stage is called United Music DJ stage and it is managed together with United Music. The stage is specially equipped with visuals and lights.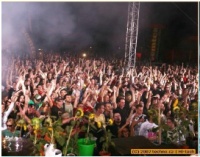 Inseparable, Drum'n'bass stage is be present under the name Take Control stage, with strong sound and various other improvements. Again, it was designed with help of Sukim and IM Cyber, two of the top Czech DnB scene.
Techno stage introduces many actual techno names, the organizers stick o the tradition and so there is still the favoured hardstyle as well.
Bars are usually of high quality, at the same time there is low price policy and usually there shouldn't be long queues. Not only cocktails, but also good food is to be offered.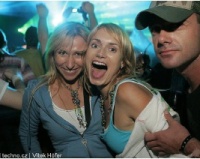 A speciality of the festival is the recycle system – the so called token system keeps the place much cleaner than it is usual at the other festivals.
Concerning the visuals – there are lasers, lights, and complex film visualizations done by Phase, produced by Nora Production.
16.08. The Pardubice Racecourse, Czech Republic
tickets: TICKETPRO – www.ticketpro.cz – www.summeroflove.cz – SUMMER OF LOVE 2008 – Open air electronic music festival.