Design Feast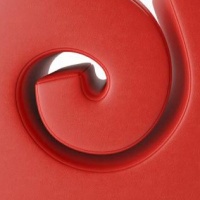 The action that goes through all the spheres of design. Only the size of the action sounds great; 158 Czech and foreign authors; 177 enterprises at 60 places in Prague. What is Designblok? An annual action showing newest trends in the area of design, design of past years and inspiration from the present; a kind of design chart. If you are interested in the history of design or present trends, Designblok is the event, which you don't want to miss.
Every year, there is one main huge venue, so called 'Superstudio' and many other smaller venues, either opened all the time, or just for one event. Superstudio offers seminars, conferences, fashion catwalks, and of course organizers placed lots of installations from the best designers of the Czech Republic and world.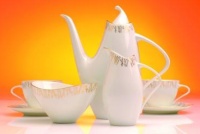 This action is annual; in 2008 10th in the line, and every year it is bigger and bigger.
Designblok 2007 occupies fronts of most of Prague event calendars, which do not save their superlatives. For example Barbora Klimova from EX defines it like this: mega design action, trendy, in, fresh, hot, original, grand design, showrooms, design guide, design icon, life style, fashion session… ABC Prague certainly recommends to go to see it with your own eyes.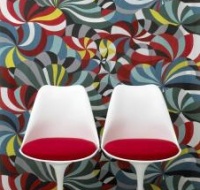 And what do the organizers say about Designblok? "Fairs similar to Designblok are very well known in Europe. Producers of Designblok were inspired by Saloni Interni and Fiori in Milano, 100Guaranteed in London, Designroutes in Antverpen, Designparcours in Munich and DesignMai in Berlin. The main idea is that the participants present their design news in the authentic space of their own showrooms and they also produce and organize their own special events."
And the Director of the event Jana Zielinski:
"The ten-year-long existence of Designblok – the days of design in Prague – is definitely something to celebrate. We are celebrating our anniversary with a program of exceptional quality.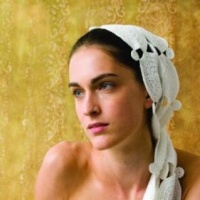 Apart from Alfredo Häberli, the guest of honour of this year's event, Designblok shall welcome almost twenty other significant foreign guests. However, the traditional, primary role will belong to Czech designers, companies operating on the Czech market, the city of Prague, where all the events shall take place, and, in particular, the zones of Holešovice, Karlín, Staré Město, and Nové Město, where events such as presentations, lectures, and cocktail parties will stylishly unfold. All these events shall constitute the annual harvest of design. Ten years ago, there were 14 participants in Designblok. This year there will be 202 participants. It is a prestigious selection from the best showrooms, designers, galleries, and fashion designers in Prague. On this occasion, we have prepared a gift for all lovers of fashion – the launch of a new section of Designblok – the Designblok Fashion Week during which 33 of the best Czech fashion designers shall participate. Needless to say, we are really looking forward to these six days of Designblok."
Designblok takes place in October, usually in the first half of the month, taking place from 7th to 12th October. The total number of Designblok participants varies around presents 200 of them.