Respect, our oldest festival, has, since 1995, inspired many other similar events, and it keeps very clean-cut discoverer's concept. Since it is almost impossible to find any kind of information about this festival, and since there is a demand for it, we will use the year 2008 as a model one, according to which one can see the picture of what one should expect.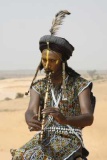 The year 2008 combined verified quality with very new trends; the first category represented with the new ones. The first represented with Marseilles group Lo Cor de la Plana, which connects traditional Provensali songs with polyfoni and Berber rhythms from Algeria. The songress Ouma Sangare has been for 20 years African star of the first class. Kasai All Star, on the contrary, represent a deep probe to the tribal traditions and rituals from Kongo. Tanya Tagaq has forged the archetypal guttural voice of Intui women into a courageous scenic form and inspired Kronos Quartet and even Björk. Dengue Fever, the inviting memory of Kamodia pop buried in the killing field of the Khmer Rogue play Souhasian fusion which has never been heard here before. And the rising star Asa from Nigeria bear witness to World music can be noble-minded pop as well.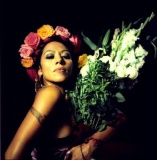 The second theme is Club Global, dance ethnic fusion of African or Brazilian music with electronic, which is served in music clubs in Paris, London or Barcelona. Their fixed stars are European-Brazilian group Zuco 103. Jim Murple Memorial connect with French easiness Jamaican Reggae and r&b of New Orleans, Sonic Junior combines electronic and 'natural' percussion and it is labelled as the most progressive artist of independent Brazilian music,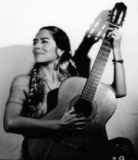 The legend of African rap is going to have his independent concert; the founder of Positive Black Soul, Didier Awadi from Senegal. The jubilee year of the Respect festival was opened in Palac Akropolis by Marta Töpfer, who comes from the Czech Republic, but she got enchanted by latino-American inspirations and achieved recognition as a huge new talent. Within the festival, she, also in Spanish synagogue, introduces Polish Krakow Klezmer Band. They come from the mos spiritual incubator of European Klezmer, the faded Jewish metropolis Krakow.
Festival: Respect
Venue: Ostrov Stvanice, Palac Akropolis
Date: Vary, some of shows take place during the entire year,
the most of the festival events are in June 27th and 28th
Tickets: Prices vary, but are not too high
Page: http://www.respectmusic.cz/en/respect-festival.php