Unique open-air photo exhibition in Prague for free! Land of the Beautiful Unknown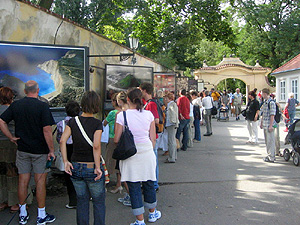 You so have to see this! I am not exaggerating when I say that this is the best exhibition in Prague taking place this summer, maybe this year! And I am not ashamed to say that those are the best photos I have ever seen.
I am talking about the Yann Arthus-Bertrand's large format photos that are now exposed to curious visitors of Prague's park Kampa. The exhibition is called "The Land of the Beautiful Unknown" and is introducing 120 large-format images taken from helicopter. And when I say large, I mean 180×120 cm.
Yann Arthus-Bertrand, French photographer, started to take those pictures now shown in Prague in 1990. Since then, over half a million photographs have been taken in more than 100 countries. All from above. That is why this exhibition is also known as Earth from Above. And only 120 of those pictures were chosen for the exhibition. They are really the best of the best!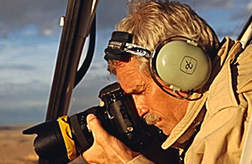 This Arthus-Bertrand´s exhibition has already been to about one hundred cities around the world. So far, nearly 60 millions of people have seen it. Arthus-Bertrand´s aerial photos bring us really unusual view on things. He documents the endless beauty of Earth and shows us how small we are compared. It is truly fascinating to see all those magical colours!
The exhibition is no doubt breathtaking. It's open for public for free 24 hours a day until October 31 at Prague 1 – Kampa Park, Lesser Town. You can reach it when taking the stairs from the Charles Bridge. It is worth going both during the day as well as at night!
Whom to ask for a help in streets of Prague? Are you hungry and love Chinese food? Try also one in Prague!