Exhibition of Andy Warhol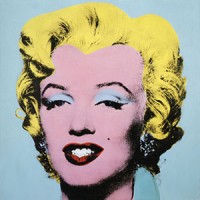 Don't miss your chance to see the work of a world known artist Andy Warhol in Prague! His exhibition is held until October 21 in Museum Kampa, so hurry up.
Andy Warhol, a celebrated pop artist, doesn't need to be introduced. His name and work is familiar even to those who do not like art and have nothing to do with it – just one great example for all – Campbell's Soup Cans. Don't you tell me you have never heard of it or haven't seen it yet.
Museum Kampa – the Jan and Meda Mladek Foundation prepared this exhibition in cooperation with the Andy Warhol Museum in Pittsburgh, USA. That is why you can see his famous paintings such as Warhol's portraits of the Chinese Communist dictator Mao, or his lovely Marilyn Monroe.
This exhibition bears the title Disaster Relics. It shows prints by Warhol from the beginning of the sixties dealing with the theme of catastrophes. One of the most touching works is his portrait of Jackie Kennedy shortly before and after the assassination of her husband.
The Museum Kampa is located in a great spot – U Sovovych Mlynu 2, in the centre of the Kampa Island next to the Charles Bridge. Open is daily from 10 am to 6 pm. Mondays are free of charge. On other days you pay 120 CZK for adults and 60 CZK for students.
Botanic Gardens of the Charles University The Trojan Horse in Prague