Don't pay for entrance to Museums in Prague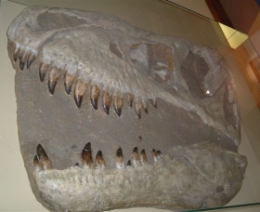 As the beginning of another month is approaching, all museum-lovers in Prague can be more than content since it means they will save money. The first week of every month brings many special offers to the visitors of the main museums in Prague. I think this is good news for everybody, not only for museum-lovers.
Don't you want to give it a try and visit some of those museums when the entrance is free? You have nothing to lose.
So how does it work? Every first Monday of a new month you will have a free access to the National Museum (green and red subway station Muzeum, lines A or C). Isn't it great?
On first Wednesday of every month you don't have to pay to see the Lobkowitz Palace in Jirská 3/1, not far from Prague Castle, featuring exhibits on Czech history. On this day from 3 pm to 8 pm you can also visit the National Gallery for free. It is located in Dukelskych Hrdinu 47, Prague 7. You can reach it by trams 1, 5, 8, 12, 14, 17, 25, 26 – station Strossmayerovo namesti.
On first Thursday of every month you can visit the Museum of the City of Prague or the Museum of Music, both free of charge of course. The Museum of the City of Prague is situated in Na Porici 52, accessible from subway station Florenc (yellow B or red line C). The Museum of Music is in Karmelitska street in the centre of Prague, on the trams 12, 20, 22, 23, station Helichova.
Every first Friday of the month, it is the best time to visit the Naprstkovo Museum, since you don't pay a thing to get in. Naprstkovo Museum, which presents the old Asian, African and American culture, is in Betlemske namesti 1, not too far from the Old Town Square.
So save your money for something else and enjoy museums for free!
White Tower at Prague Castle Be there at full hour! (Part One)