Prague Olympics: Some Doubts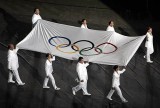 The city magistrates have announced they will get Prague on the candidate list of the Summer Olympic Games, hoping for a victory in the competition in 2020 at the latest. An ambitious plan, more so as it is announced shortly after the uneconomic, in financial terms relatively disappointing Athens, and just before the Chinese incredibly costly spectacle, it quickly aroused debate. The first example shows the difficulty of finding a sensible use for the new sporting grounds and the latter presents a show of grandeur unmatchable by a Czech budget.
The key question is whether it will do the city enough good, considering the high costs and the possible prospects. Only the costs for security get to some twenty billion crowns. That may be one of the sacrifices the project demands to be successful.
What is the reason for Prague being the hosting city? Its beautiful center, its historical heart? The Olympics would most likely take place in Letnany, which is a peripheral part just like that of any other European city. The need to attract more tourists? I believe there is no problem with the number of tourists in Prague, the center is often at the verge of collapse. It is true though that the share of attention between the center and the other parts of the city is disproportionate and the Olympics would contribute to retrieving balance to the equation. Not substantially and not decisively, in my opinion.
I also do not see much sense in building large stadiums, since the ones that already are in Prague suffer from lack of attention. Even the Sazka/T-Mobile Arena is struggling. How could it not struggle? These are premises for large state-level sporting events and for large concerts only a handful of Czech bands may afford to stage. And in Czech Republic these things do not occur weekly.
And there are other reasons for doubt. Prague is not in perfect shape. Something must be done with cross-town traffic. There was a promise of more Metro stations, the traffic on the river bank is not only slow, it also damages the environment, an otherwise remarkable edge of the old town.
Whatever the result will be, the key question remains: is it worth the pain? It is for the Chinese, who will use the games to present the country in the brightest colors possible. And for an economically stronger nation the pains may be smaller in comparison. The theme surely needs more time and consideration.
1 Comments for Prague Olympics: Some Doubts
The biggest doubt I think is that we are not really talking "PRAGUE" Olympics, as some events MIGHT take place as far as in Brno, or Ostrava. Come on, imagine Chicago would host the Olympics and some events would take place in Des Moines. Stupid…
Albrecht von Waldstein and his horoscope – the Exhibition in Waldstein Riding School in Prague The City Transformation in the Modern Age