Don't miss Prague in bloom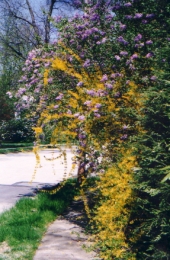 Spring is here!! And that is great because spring is my favorite time of year in Prague. It is easy to see why – the beauty of Prague is in its peak when everything blooms! There is no doubt about that. Prague is just magical with all the flowers so wonderfully colored.
Although this winter was neither long, nor cold – I would rather call it long autumn – I couldn't wait for spring. And it is finally here! In Prague it is the best season. Why?
First of all, Prague is unbelievably beautiful when in bloom. And secondly, spring time is usually not so tourist-busy. Spring is also great because it means that daylight hours are greater and every day increasing. Moreover, the temperature is growing rapidly. This all means that it is more pleasurable to walk around Prague.
And where it is the best to go for a walk? Any garden is a great choice. I would recommend you to visit above all the Petrin Hill and Vojanovy sady.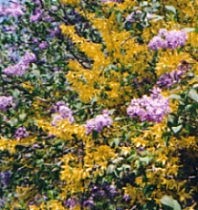 Petrin Hill is great because there is an orchard of I don't know what trees, maybe apples or pears, that is not important. Important is that this park is just amazing when you see it bloom with the Prague Castle on the background. It is marvelous scenery! The best way to approach this part of Petrin Hill is either from the funicular railway, not far from Ujezd tram stop (trams 6, 9, 12, 20, 22 or 23), or from the tram station Helichova (trams 12, 20, 22, 23).
Vojanovy sady is a beautiful little garden in the very heart of Prague. What is special about this garden is a wonderful tulip tree. When it blooms, there is nothing more beautiful!! It is very romantic!! Vojanovy sady is situated between the Charles Bridge and Malostranska subway station (green line A).
So don't hesitate. Flowers and trees are blooming right about now. It would be really pity if you missed it!
Czech Sherwood Experience the illuminated fountain with music when in Prague