Skoda Auto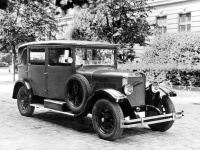 Two men stood at the beginning of Skoda Auto: Václav Laurin and Václav Klement. In 1899 the founded a company specialized in manufacture of bicycles. Soon the range of products widened. After a successful introduction of early motorbike in the region, Laurin a Klement Co. went on to produce the first model of a car in Czech lands. After the 1905 Voituretta, the company became a successful producer of sport cars, becoming the biggest car producer in the Austro- Hungarian Empire within five years.
This period ends after 1918. Europeans, devastated by war, had little interest in sports cars. The company resolved to merger with Skoda Works. Emil Skoda founded the company in 1869. For many years it concentrated on manufacturing steam engines, components, various machines and weaponry. The factories were modernized and new models soon created. The company name changed again in 1930, but Skoda remained the name of all the types it introduced on the market. Just before the World War II, thousands of Skoda cars were produced annually (up to 7000 in 1937) and it made the car industry a major part of Czech export.
During the war Skoda was forced into the Herman- Goring- Werke conglomerate and its production was reduced to arms manufacture. After the war, with its name damaged and facilities ruined by Allied forces' bombings, it was soon nationalized.
The central planning economy was in many ways damaging to the company. During the following decades, it gradually became technologically inferior to the Western car- makers. But it took many years to be so: during the late 1960s, its production was progressive and very popular, not only for its price. Skoda sold very well in the Eastern bloc, but it was also popular car abroad, although, even in the 1980s. It was cheap and simple and was easier and cheaper to repair than the more technologically advanced, more expensive cars. Also, the 1987 Favorit model, strongly inspired by Western models, was quite efficient and its design suited tastes of the period.
Skoda cars are said to be extremely popular on Malta, for instance. The island is quite small, so the motor does not get exhausted crossing it from one end to another. That means the Maltians often do not encounter the biggest disadvantage of old Skodas: engine failures and constant minor faults when used for long distances.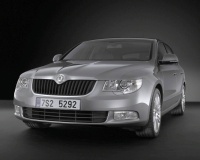 After the Velvet Revolution it became clear that Skoda Auto was not ready to enter a competition with the West: it was far too dependent on centralised Soviet bloc economy for too long. So, against wishes of those, who believed the new born business sphere in CR should be dominantly 100% Czech companies, it became part of the Volkswagen Group in 1991. Patriotic, or proto- nationalist sentiments soon faded away: under the new owner, Skoda Auto experienced major growth and progress in all aspects. It seems a bit like a parallel to the merger of Laurin a Klement with Skoda Works nearly seventy years earlier. Some still have reservations, noting that Volkswagen, having larger and more important branches, will never have Skoda manufacture a true hit, it will keep hot inventions for its own brand. It may not be very nice, but it makes sense.
Skoda cars were and are popular, solid and relatively cheap and its producer proved to be a survivor several times in its history.
1 Comments for Skoda Auto
Malta may be a small island but we use our old Skodas for many purposes including overland travel into Continental Europe. I for one have covered almost 300,000km/s in my 20 year old Skoda and has always started first time any time, 100% reliable, is comfortable to drive and do not think of driving anythine else. I can't understand how you Czechs knock out your very own cars – just unbelievable.
El Instituto Cervantes in Prague November 17, 2008, Neo-Nazi demonstration