The most expensive Czech film ever now comes to cinemas - BATHORY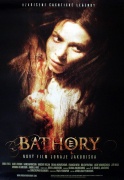 Director Juraj Jakubisko finished the most expensive film which was so far made in Czech cinematography. His drama and historical movie is called Bathory ad tells a story of Elizabeth Bathory (Ersebet Bathory), a Hungarian countess who lived in today´s Slovakia in 16th/17th century. In those times, Slovakia was a part of the Kingdom of Hungary. Elizabeth Bathory is very infamous for murdering and torturing her vassals. She is also said to kill many innocent young girls to get their virgin blood, which she believed should help her to preserve her beauty. But now, for almost hundred years later, historicians´ opinions about her and her life are not that uniform. Some say that she got extremely rich and independent, and thus become a target of jealousy and then evil machinations of her enemies. So who really was she? An evil murderer or an extraordinary well-educated and rich woman, a lonely widow. Was she an aggressor or a victim? Or both? Now, after release of the movie, we can expect more discussions on this topic.
The Jakubisko´s film was already well discussed even before it started to be made, then shooting finally started in December 2005 and now, in June 2008 the film was finished.
The movie already had its V.I.P. premiere, it was 28th of June in Bratislava, the capital of Slovakia. The Czech premiere was on Saturday 5th of July in Karlovy Vary, where famous international film festival takes place. Czech and Slovak cinemas start screenings of the film from 10th of July.
Director of the Bathory movie, which was also intended to be called Love Story Bathory, is, already mentioned, famous Slovak Juraj Jakubisko, who did many good films since 1960´s when he graduated at Film Academy in Prague. This year, in Film festival in Karlovy Vary, he also received a prize for his lifelong contribution to cinematography.
The film with budget of 10 000 000 Euros, which makes it the most expansive film in the history of not only Czech, but as well Slovak cinematography, was made in international coproduction of companies from the Czech Republic, Slovakia, Hungary and United Kingdom with additional funding provided by European Union´s Eurimages, the State Czech funding for cinematography (Statni fond CR pro podporu a rozvoj ceske kinematografie) and the Ministry of Culture of the Slovak Republic.
English actress Anna Friel stars as Bathory, and there are many other popular faces as actors appearing here – as Juraj Jakubisko´s wife Deana Horvathova, Italian actor Franco Nero or popular Czech actors as Karel Roden, Lucie Vondrackova, Bolek Polivka or an idol of some teenagers Jiri Madl.
Czech Juggling Convention Prague Love – Desire – Passion - Exhibition