Museum of a non-existent Person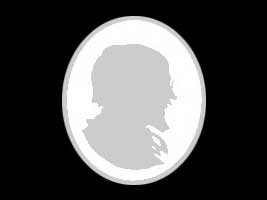 Does it sound crazy to you? A museum for a person that never ever existed? Well, nothing is impossible in Prague! There truly is such a museum, and you should pay it a visit for it's really worth it! Where else can you go to a museum like this?
The museum is dedicated to Jara Cimrman, a Czech genius from the turn of the 20 century, who is said to be the inventor of almost everything but who has not received well deserved acknowledgement in his times. He almost fell into oblivion if it were not for the happy coincidence of finding his life-works in 1969 on the for-century-not-used loft of a little house in a little village.
So now we know about all of his great inventions such as the dynamite. Unfortunately, when Cimrman went to patent his invention, he met Alfred Nobel just leaving the building! Our genius was only few minutes late for his world-wide fame! And so it went with all his great achievements. Were he only 5 minutes quicker, we would have call the Nobel Prize the Cimrman Prize instead!
Are you confused now? Are you doubtful whether this Jára Cimrman lived or not? If you ask any Czech on the street, even a little child, they would all tell you that Cimrman existed although everyone present knows perfectly well that Jara Cimrman was never "flesh and bones" person, but nobody wants to spoil the fun!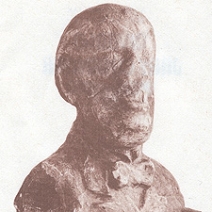 Jara Cimrman is really only legendary person. He was created – over a bottle of vodka, they say – by Ladislav Smoljak, Jiri Sebanek and Oscar winning director Zdenek Sverak (1996 for film Kolja). They created a great myth about the perfect Czech. Immediately, Cimrman gained enormous popularity.
Cimrman was a true genius, he has influenced everything starting from world literature, music, art, politics, up to great inventions and discoveries. Stories about him are really funny especially because everybody knows it's all made up.
He is really a big thing in the Czech republic. He has a theatre putting plays that the great Czech genius allegedly wrote. Some of the passages from "his" plays are used as catchphrases. There is even a movie about him.
And guess who won the Greatest Czech of all time – the Czech version of the British nation wide poll in which Winston Churchill won? Among all the great historical figures from this country, the number-one vote-getter was a fictional character, Jara Cimrman! This is the Czech humour! Cimrman has thus beaten the likes of composer Antonin Dvorak, Emperor Charles IV or presidents Tomas Garrigue Masaryk and Vaclav Havel. Regrettably, Cimrman was disqualified on the grounds that he never existed.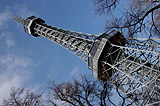 You can visit the museum for free every day from 10 a.m. till 7 p.m. The exhibition is situated in the ground floor of the Petrin Tower, known as Little Eiffel tower. It's location is significant for Cimrman helped to influence the final shape of the Eiffel Tower in Paris. The Cimrman museum is the last place, where you can see the original shape with straight legs. And if you don't know who invented CD, it was the Czech fellow Jára Cimrman, of course ("Cimrman's Disk"). I am sure you will fall in love with this great guy just like all Czechs did!
About St. Wenceslas and September 28 in the Czech Republic Make a wish on the Charles Bridge