Autoshow Prague 2007
Do you like cars? Do you like quick cars? Do you like tuned cars? Do you like new or historic cars? So do not hesitate and visit Autoshow Prague 2007 together with Transped / Comma 2007 in Prague exhibition area in Holesovice from 18th to 21st October.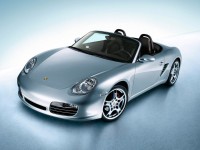 Autoshow Prague 2007 is in its 13th year. It is the international fair of passenger-cars and light commercial motor vehicles and automobile styling. You can see Car & Audio Show, Tuning & Racing, Allroad Show and Veteran Car Show.
Transped / Comma 2007 is 14th international exhibition of trucks, water-rail and air-transport, logistics, warehousing and manipulation.
32 617 people visited the fair last year and they could see expositions from 115 firms. If you are interested in passenger and light utility vehicles participating in Autoshow Prague 2007 there will be: Alfa Romeo, Audi, Bentley, BMW, Cadillac, Citroen, Corvette, Dodge, Ferrari, Fiat, Gaz, Honda, Hyundai, Hummer, Chevrolet, Jaguar, Kaipan, Kia, Lamborghini, Land Rover, Mini, Nissan, Opel, Peugeot, Porsche, Renault, Saab, Seat, Ssangyong, Subaru, Suzuki, Škoda, Toyota, Uaz, Volkswagen.
Opening Time is Thursday – Saturday from 9.30 to 18.00, Sunday from 9.30 to 17.00. Entrance fees are 120 CZK for adults, reduced fee is 60 CZK and for family it is 200 CZK.