Ice hockey in Prague
Ice hockey is one of the most popular sports in the Czech Republic. The Czech Republic belongs to 64 members of the International Ice Hockey Federation (IIHF) and since 1993, when Czechoslovakia split, the Czech national ice hockey team has had 5 gold, 1 silver and 3 bronze medals from the Ice Hockey World Championships. Many Czech players are also in NHL (about 160 players). For example Jagr and Hasek. They are the most famous players and known all over the world. In the Czech Republic there are 14 teams which play national hockey league called "O2 Extraliga". Two teams of Extraliga are from Prague. HC Sparta and HC Slavia.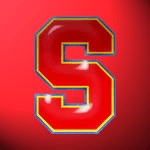 Hockey Club Sparta is one of the most successful and best known hockey clubs in history of Czech ice hockey. The Club was established in 1893 under the name AC Kralovske Vinohrady and one year after it was renamed on Sparta. Beginning of Canadian hockey in current time was in 1909 and since that time the club which stood at birth of national league has belonged to its most frequent participants. Nowadays HC Sparta Praha is one of stable participants in fights for medals and is regular participant in play-off final matches. Their home matches are played in T-mobile arena, which is the second biggest sports stadium in the Czech Republic and its capacity is 14,000 viewers.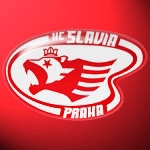 First note in Slavia's chronicle is in 1901-1902 when Slavia players defeated Vienna players in Vienna. But at that time played mostly footballers. Hockeyists of SK Slavia belonged to the best Czech teams before the first world war. Goal tender Josef Gruss was a historical personality who among others translated the rules of football and ice hockey to Czech. Slavia advanced to play-off ten times during twelve years of Czech "extraliga". Currently their home matches are played in new Sazka Arena, but they practise in winter stadium Eden.
After the beginning of the individual Czech Extraliga in 1993, Sparta and Slavia played 68 times together. Sparta won 34 times, Slavia won 28 times and 6 times it was a draw. In play-off they played 4 times together. The first semifinal won Sparta in 2002 and then they became champions of Extraliga and one year later Slavia advanced to final and became champion of Extraliga. The historical fight took place in 2005/2006. These two rivals met in final. Sparta was more successful and became champion.
The Czech Republic – Nation of good beer Paul van Dyk in T-Mobile Arena