Prague Zoo at night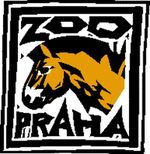 Have you ever been wondering how Zoo might look like at night? Ever wanted to see sleeping tigers and polar bears? Well, you have a great chance right now. Prague Zoo opens up for public at nights as well!! But hurry up, this special offer takes place in August only! So don't miss it.
When I was little, I wondered whether animals sleep on their backs just like I do. And do they snore??? Those and many other questions that may bother you will be answered during the night visit in Prague Zoo. It is great since the Zoo seems to be all yours. There are no crowds so you can enjoy your visit at full.
You will be in a group of maximum 25 people. The visit takes 2 hours. It starts by the home of pandas. You will have the chance to see polar bears, kangaroos and famous Indonesian Jungle, which is a beautiful place for all kinds of monkeys, fish, turtles, birds as well as trees and flowers from Southeast Asia. Beyond orangutans, gibbons or macaques, you will have a great opportunity to see flying foxes or brush-tailed possums and other kinds of monkeys which are active at night. That is why a night visit is the best way how to see them.
The evening guided tours are every Friday, Saturday and Sunday, starting at 20:30, 21:00 and 21:30. Adults pay 160 CZK and children 80 CZK. However, a reservation is needed either by phone (296 112 230) or via e-mail (pr@zoopraha.cz).
And how to get there? From subway station Nadrazi Holesovice take bus number 112 to station Zoologicka zahrada. The bus is there in about 10 minutes. Don't forget that at night the intervals of busses are not as good. After 20:00, the bus 112 has cca 20 minutes intervals.
Ruzyne Airport Celebrates Birthday Toys from textile in Prague's city centre