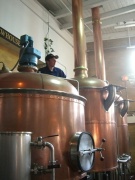 The Czech Republic is the champion in beer drinking per person, and people who live in Prague are not different.
In contrast with big industrial Breweries, which number has declined in the first half of the 90s, and is constant now, the number of small breweries has been steadily growing for the last 15 years. Those micro-breweries, connected to restaurants, returns to original recipes and spaces, or they start from the scratch, still, they are very popular.
We had three big and a small brewery which survived the communism, and from these, only two made it until today – Staropramen, which is at Smichov, where they keep the tradition of Prague beers by making the beers of other Prague breweries which perished – Branik and Mestan. The other surwivir is the restaurant brewery U FLeku.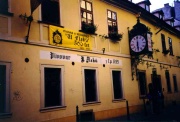 The once only restaurant brewery in Prague and the former Czechoslovakia – U Fleku – was accompanied by new eight metropolis restaurant breweries. Those are seconded by mini-breweries at the border of Prague, in Chyne and Pruhonice. "People ask for higher variability and quality, that's why the number of small breweries grows." Says Vaclav Potesil from The Brewery House in Jecna street in Prague, where they offer eight kinds of beer, plus one special every month.
Vaclav Potesil continues – "Small restaurant breweries also grants freshness of beer, which doesn't suffer from transport and usually it goes to the tap directly from lager tanks."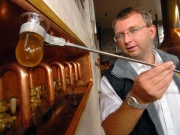 The offer of one's own specific beer, which you can't have anywhere else; restaurant breweries attract tourists and locals alike. Of course, mini-breweries differ from each other, whether in choice diversity, or in the restaurant menus. Some metropolis breweries focus especially on foreign clients, most of them are visited by regular local folks. As the brewers want to keep them, they often change the range of brewed beers, and make the occasional ones, like the Christmas or Easter ones.
The specific group of customers are women, who visit the breweries more and more often nowadays. They prefer more tasty sweet beers, or wheat beers. They also like to experiment more than the guys.
Finally, the list of mini-breweries, or beer restaurants, in Prague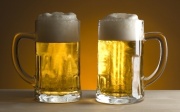 1.Pivovarsky Dum, Lipova 15
2.U Bansethu, Taborska 49
3.U Bulovky, Bulovak 17
4.Klasterni pivovar Smichov, Strahovske nadvori 10
5.U Medvidku, Na Perstyne 7
6.Novomestsky Pivovar, Vodickova 20
7.Prazsky most U Valsu, Betlemska 5
And the Big one
Staropramen Smichov, Nadrazni 43