Everybody knows cha-cha-cha in Prague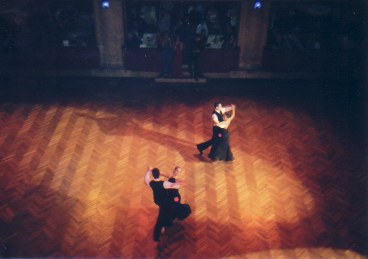 Maybe you have noticed young boys in tuxedos and white gloves walking in the streets of Prague at the evening. They are no servants or waiters but participants of dancing lessons. At those dancing lessons, students have to be dressed formal, which means boys in tuxedos, girls in a night dress and court shoes.
In the Czech Republic, knowledge of dancing belongs to the elementary knowledge. Nearly every boy and girl at the age of 15 and 16 signs up for those classes. Although no modern dances are taught there! It is very interesting to see teenagers, who love to wear jeans and a piercing is no rarity, dressed in tuxedos and gowns!
At those dancing lessons, students learn classical dances like waltz, blues, foxtrot, cha-cha-cha, rumba or tango. No one is allowed in informal clothes for tango. Without dress, tuxedo and shoes with high heels there is no tango.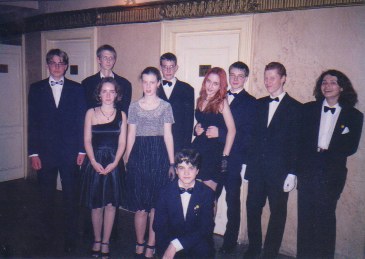 And why so many students enroll? First of all, it has a long tradition in the Czech Republic. Second of all, it is a great social event – students usually go there as a group of friends and afterwards they go together to a bar. And lastly, classical dances come handy at proms. If you can't dance at prom, you look bad.
Dancing classes take place from September all the way to March. There is usually one lesson per week. Of course there are also dancing lessons for adults.
1 Comments for Everybody knows cha-cha-cha in Prague
c said,

could anybody give me an address, plz (dancing classes for adults)? dekuji
Beautiful autumn in Prague What you may not know about the Charles Bridge