Berlin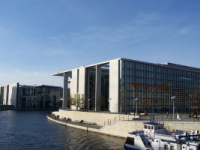 Berlin, a capital of Germany, is a city, which is definitely worth of visit. And it is not that far from Prague, so if you are staying here for some longer time, and already know the Czech capitol quite well, you may consider taking a trip to Berlin. There is quite good transport system between those two cities, it is possible to take either direct train or bus or go by car. Finding a lodgement in Berlin is not hard, there is a wide range of both nice hotels and hostels for reasonable prices. And even if you don't know any German, it is not really a problem, it is even easier to get there along just with English then it is in Prague.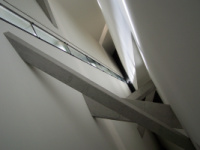 Berlin is quite a big city, with its population almost 3,5 million of inhabitants. It is the largest German city with interesting and complicated history, especially the modern times history… during the World War II, there was a seat of evil Nazi's Third Reich, after the war, the city was divided into West and East Berlin, while East Berlin became a capitol of socialistic East Germany, which was under political and economical influence of USSR. West Berlin stayed democratic and became a western enclave. In 1961 were both those parts, Eastern and Western, divide by the (in)famous Berlin Wall, it stayed this way until 1989. In 1990, after the fall of the communism, Berlin regained its status as a capitol of the whole Germany.
Today, Berlin is fascinating and bustling city, with rich culture, many important and interesting museums and galleries, cool clubs and pubs, lively music scene etc. As a German capitol, it is also a seat of German parliament and there are important universities and academies. It is one of major centres of European culture, politics, science… And as such, it is definitely worth of visit.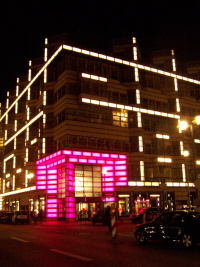 What to see there? Just wondering around the Berlin streets at night itself is fascinating, there are amazing light works on architecture, fascinating. Great experience can also be a visit of some stylish pub or club. One of the must-be-seen is a Reichstag, the site of the German parliament, which was rebuilt in a really interesting way by the famous architect Norman Foster, if you visit it at night, you can enjoy fantastic light affect on this building.
During the day, you can visit some of churches, synagogues or some of many many museums and galleries, especially important is The Museum Island. Really interesting is the Jewish Museum, which presents German-Jewish history. Its building was designed by the very famous American architect of Polish origin Daniel Libeskind. Extremely interesting are both the building itself as well as the extensive exhibition inside.
Another must-see in Berlin are the rests of the Berlin wall with famous Check-point Charlie, which used to be the gate between the East and the West.
Berlin is a huge city and there are so many other things to do and see, so you can choose whatever you like and enjoy your time here.