Prague - The candidate for the Olympic Games in 2016…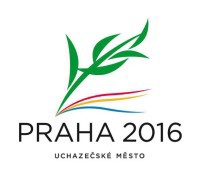 In 2008, the world will focus the attention towards the Olympic events in Beijing. In 2012, everyone will be watching the Olympic Games in London. In 2016, could it be Prague? Is this city the right candidate for the Olympics? Is the Czech Republic ready for Olympics preparation?
I think Prague is the right candidate. This is a great opportunity for our country. If we win the candidature, we will be hosting this enormously important world event Olympic Games in 2016. In case of we were the winner of this bid, we would need to build three new sports areas. One would be the ceremony stadium in Prague Letnany, another one would be the aquapark and the last one would be the cycling hall.
The decision about the candidature for the Olympics will take place in Copenhagen in 2009. The committee will decide about the next location for the Olympic Games. There are six other cities that applied for the Summer Olympic Games in 2016. These cities are Baku – Azerbaijan, Chicago – the USA, Doha – Qatar, Madrid – Spain, Rio de Janeiro – Brazil and Tokyo – Japan. If you want to wish Prague good luck, now is the time.
The Dancer of the Year 2008 Question of New Building of Czech National Library Still Opened