Fascination of light – the exhibition in Prague
The unique interactive travelling exhibition has come to Prague. It is called "Fascination of Light – Light for Schools". The exhibition was developed in Germany three years ago. It joins initiative between organisations and associations from research, industry and media and is supported by the German Federal Ministry for Education and Research (BMBF). This exhibition is a part of the European campaign and will travel through several European cities with the support of the European Commission and organised by institutions collaborating within the consortium LASERLAB EUROPE with additional support from the NEMO Network of Excellence on Micro-Optics.
Visitors, by means of functional models, illustrative material and multimedia stations, can learn how light is being used in optical technologies accompanying us in our every-day life and learn remarkable characteristics of light.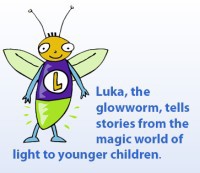 A special part of the exhibition is about laser technologies. You can learn basic principles of a laser. You can also try some experiments through interactive models.
At the exhibition you can learn more about these themes: Light is with us throughout our everyday lives, Where does the light come from?, Color of light, Light – on the way to modern times, Light – a trusted yet mysterious friend, The origin of light, The laser, Light games and more and more.
Fascination of Light will be displayed in Prague from 31 October – 8 November on the Week with Science and Technology at Veletrzni palac, Dukelskych hrdinu 47, Praha 7.
Apocalyptica is comming to Prague Moser Glass Exhibition Prague