The Prague ZOO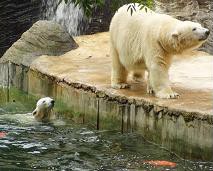 When you are tired of sightseeing, when it´s hot and the city dust is cleaving on your body from all sides, if you desire to have a rest from crowds – then the ideal choice is to go to the Prague Zoo.
It is situated in Troja, a border city quarter, but it is well accessible from the center. From the underground station on route C – Nadrazi Holesovice, take a bus number 112, leaving many times per hour, but it is often very full. For the romantic souls there is another possibility how to reach the Zoo – by the steam boat leaving from the waterfront (Rasinovo nabrezi). If you have a sport spirit, take your bicycle. In front of the Zoo is a free parking zone for bicycles.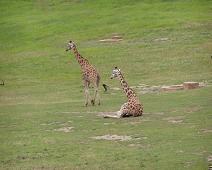 Before we step into the world of wilderness, let me tell you couple of information. The Prague Zoo belongs to our most beautiful and biggest gardens, there were first visitors already in 1931. First inhabitant of the Zoo was the wolf Lotty. During the whole twentieth century new occupiers from animal kingdom were increasing. In 2002 a big disaster hit the garden – flash flood which washed down more than half of the garden. Thanks to sponsors and donators things are now working as they should.
Now lets meet the animal inhabitants of the Zoo. More than thousand mammals are sheltered here, as well as over 1300 birds and almost 800 reptiles. Then also fish, amphibians, shells and insects. It is not possible to write out all, come to see and you sure won´t be dissapointed.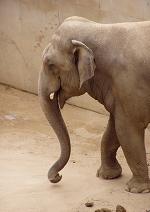 If you still have a free space in your heart, and you don´t know how to fill it, try to adopt one animal for one year. You become adoptive parent and a label with your name will be placed next to the animal´s location.
Isn´t it attractive to be a mother of an elephant or a father of a leopard ?
You can launch out to the Zoo daily from 9 AM, during the summer it is opened till 7 PM. The entrance fee is 70 CZK for students and 100 CZK for adults. Children up to 3 years have a free entrance. In the Zoo is also a lift railway and a small train. These are both paid separately.