May 1 – an unordinary day in Prague (Part One)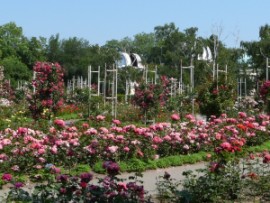 May 1st means in many countries around the world the International Workers´ Day. It commemorates the historical struggle of working people for an eight-hour work day. In the Czech Republic, May 1st is called Labor Day and is a public holiday. Surprisingly enough, however, May 1st in the Czech Republic is more Love Day than Labor Day, although you will find Labor Day in all Czech calendars. There is not a single word about Love Day and still, for the majority of Czechs it means this. Why is it so?
The tradition of celebrating love on the first day in May goes far back into Czech history, to be more precise, to the beginning of 19th century. This was the time, when great Czech Romantic poet Karel Hynek Macha lived and composed. His best work is an epic poem Maj (in English May).
This poem is about a tragic love between two young people and is a Czech classic. Every Czech knows first few lines of this poem. It goes like this:
It was late evening, on the first of May,
The eve of May was the time of love.
The turtle-dove´s voice called to love,
Where rich and sweet pinewoods lay.
The tradition says that on May 1st a girl should be kissed under a cherry blossom so she will stay beautiful all year round. But finding a cherry blossom in Prague can be difficult so kissing under any blooming tree should do.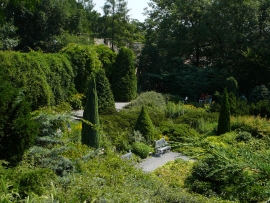 In Prague, however, there is one additional tradition – to go up to Petrin Hill on this day and visit the statue of Karel Hynek Macha. Here you should kiss in front of the "poet of love" so your love will be as strong as the stone his statue is made form.
So let's all kiss on May 1st! See you near Karel Hynek Macha statue. It is best accessible from tram station Ujezd (trams 6, 9, 12, 20, 22, 23). But I would recommend you to go there before noon or in the evening because I heard that this year there will be in front of this statue in the afternoon a gathering of one of the biggest political parties in the Czech Republic. I guess they want to misuse this event for propaganda. Oh well. (See Part Two)