Febiofest for film lovers!
March has come and that means that Febio is here as well! And that is great news!! At least for me, because I love good movies and Febiofest is about good movies only.
The official name goes like this: Prague International Film Festival Febiofest. And this year it will be already 14th edition!! So it is no novelty or non-professional festival. Not at all! It is the best event in Prague!!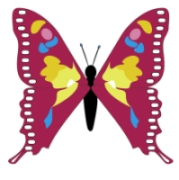 Febiofest is not a typical film festival. It is a special event for fans of films which cannot usually be seen in cinemas – besides the premieres of the most relevant films of contemporary cinema, it also presents low-budget and alternative films, experimental cinematography, documentaries as well as retrospectives.
With Febio you travel the whole world. It introduces films from all regions. You can choose from Asia, Africa, Latin America, Eastern Europe, Southern Europe, etc. Last year, festival presented 336 films from 65 countries! The spectrum of movies is incredible. Everyone will find his or her film here, I am sure about this.
Febio grew from a small club event into the largest audio-visual festival in the Czech Republic. It is the second most prestigious festival in the country right after Karlovy Vary. But this is maybe only a question of time.
This all takes place within nine days -this year from 22nd to 30th March. Visit Village Cinema Andel on subways station Andel (yellow line B) as soon as you can to buy tickets! They cost 79 CZK and are usually very soon gone!!!
The Prague part of the Febiofest is then followed by a small representative program selection presented in six largest towns of the Czech Republic.
Experience the illuminated fountain with music when in Prague Czech Easter is a fun holiday