Vienna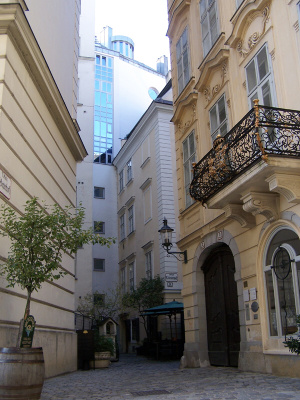 Have you already visited the Austrian capital? It is a place which is definitelly worth of visit. And it should be noticed that there used to be extremly strong connections betveen Vienna and Czech country. As Bohemia and Morivia vere both parts of Austro-hungarian empire with its capital in Vienna. There were the seat of emperor, who was thus also Czech ruler. Only exception was Rudolf the second, who moved the throne to mystical Prague, and thus made it the centre of empire, but only for a short time. After his death, the next emperor moved the administrative cenre of the monarchy again to Vienna. And as the seat of the ruler, it was also the centre of the official culture and education in the monarchy.
And Vienna was magnifugue! For the emporor was built beautiful palaces, gardens… but there were also beautiful houses for people close to emperor and beautiful churches for christians of the city, the finest European artists worked here…
And Vienna was extremely inspiring at the turn of 19th and 20th century. With its artists, philosophers… Members of Weiner Secession made excelent works of Art,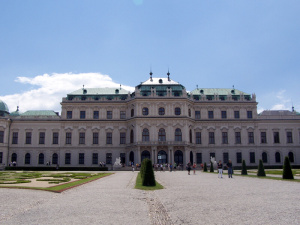 Sigmund Freud wrote his extremely infuencial books… and there were many others, Vienna was the extremely important centre of the European culture that time.
In 1918, with the end of World War I, where was the emperor defeated, the Austro-Hungarian empire was over. Czechoslovakia was created and Prague become its capital, so Vienna was not for Czech people that important anymore. Later came World War II, then long times of communism, which was not good time for travelling. Only after the Velvet Revolution, the borders were opened again and travelling from Prague to Vienna became easy again. The only problem is distance, from Prague you would go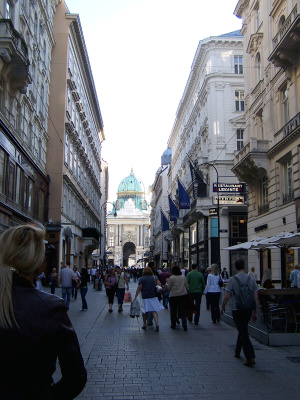 to Vienna through Brno, it is possible to go by bus and it is not that close, so it is better to stay there overnight.
Vienna is worth to visit because of its history, architecture and its amazing museums. If you like Art, you will love Vienna. The Art galleries here are really good, very often helding the exhbition of best world artists. To be honest, must be said, that there are in general much better and ambitious Art exhibitions then in Prague. And also shopping in Vienna is really good. But to compare it with Prague, it can not be easily said which one is better. Well, personally, I prefer Prague. Vienna is monumental, nice, as all Austria extremely clean. But Prague has its special magic, and you can find there really interesting old streets, many more churges and buidings with middle-ages look. Prague has its famous ocultist history, cool clubs… yes, Praugue is not that clean as Vienna, not that nice. But I find in that uncleaness of Prague its specific magic. Well, what do you think? If you were to compare Prague and Vienna, what would you say? But both those towns definitelly are interesting and worth of visit and spending some time there.
New building fot the Czech National Library – The Never Ending Story 21st of August 1968