Sip your coffee from Starbucks cup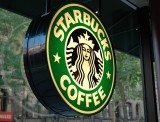 Starbucks opened its first café in the Czech Republic in January 2008. The café is situated in Mala Strana at Malostranske square. Everyone can taste the richness of freshly brewed roasted coffee. The taste of the coffee is exactly the same like in 15000 Starbucks cafes that are situated all around the world. Starbucks is offering a great choice of various coffees and coffee flavors.
This is good news for everyone who enjoys getting his Starbucks for a breakfast. People come to Starbucks with friends just to chat while sipping their frappuccinos, cappuccinos or café latte. Starbucks environment is very cozy and pleasant. The strategic choice of location in Gromlingovsky palace at Mala Strana is highly appreciated by local people as well as tourists. Starbucks provides its customers with free wi-fi connection.
Starbucks is planning to open more cafes in the Czech Republic. We can look forward to the opening of new stylish cafes. While strolling around Prague's historical sights, you can stop at Starbucks and have a rest with your favorite cup of coffee.
Palladium: A Gigantic Shopping Mall on the Republic Square Have you already visited the Prague Zoo?